Doing Good Business Dinner Registration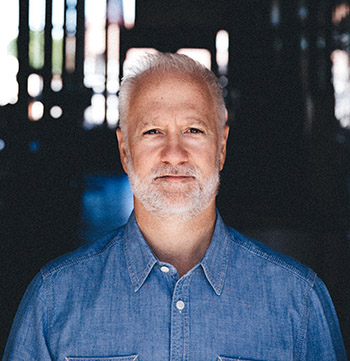 Shawn Askinosie, founder of Askinosie Chocolate, was the keynote speaker for the Doing Good Business Dinner hosted by MGA's School of Business in April. The event, sponsored by Christy Capital Management, Inc., MGA Foundation, and MGA Experiential Learning, focused on boosting awareness of values-based capitalism or socially conscious business. Known as "doing good business," the approach subscribes to triple bottom line model of success which aims to impact people and the environment positively, while still earning profits.
Askinosie shared his personal story of transition from a successful career as a criminal defense lawyer to start a bean-to-bar chocolate factory in Springfield, Mo. His company sources 100 percent of its bean directly from farmers in regions of Ecuador, Tanzania and the Phillipines as well as profit share with the farmers. Recently named by Forbes as "One of the 25 Best Small Companies in America," Akinosie Chocolate has been featured in The New York Times, The Wall Street Journal, on Bloomberg, MSNBC, and numerous other national and international media outlets. Mr. Askinosie is the epitome of "Doing Good Business."
The Doing Good Business Dinner took place on April 12 in the Banquet Hall of the Robert F. Hatcher, Sr. Conference Center at Middle Georgia State University. There were over 170 people in attendance. 
Mr. Askinosie's visit also included an informal discussion with business students and a reception with members of the School of Business Advisory Council.