Scholarship Recipients
Lauren Douglas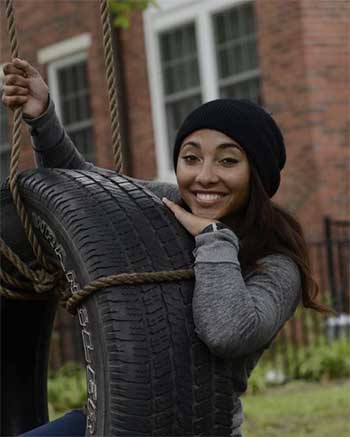 College Degree: BS in Aviation Science & Mgmt
GPA: 3.42
Essay excerpt:
I started my path at Middle Georgia State University in January 2018 studying Aviation Science and Management to become a commercial pilot. I completed my first three semesters of aviation courses with straight As and plan to continue with equivalent success. I am excited to be on this journey pursuing my passion. Aviation has been a spark on the sideline of my life waiting to blaze full‐thrust at the forefront of my professional career. My next step after earning my degree and becoming a pilot is to be a flight instructor. I can't wait to use my past education experience and current aviation studies to teach the next generation of pilots.
I enlisted in the United States Air Force as a Reservist in August 2014. Currently, my job with the Air Force allows me to combine my education experience, artistic background and flight interest by serving as a Photojournalist and Public Affairs Specialist. News articles and editing parallels my history in education, while photography and creative writing harnesses my love for the arts. Traveling, with access to aircraft and flight lines, continues to drive my attraction to aviation. I thoroughly enjoy my career with the Air Force, as well as my continuing education at Middle Georgia State University and I am ready to take my aviation aspirations to the next level.
---
I am incredibly honored to receive this scholarship for my continued academic endeavors. Thank you for your monetary support in assisting me and students like me to pursue our dreams. It is a tremendous and thoughtful contribution to relieve a portion of the burden that the costs of education can be on a student. I appreciate Greg Coln and Mary LoVerde for establishing this fund for students in aviation.
Lauren
Nicole Koenig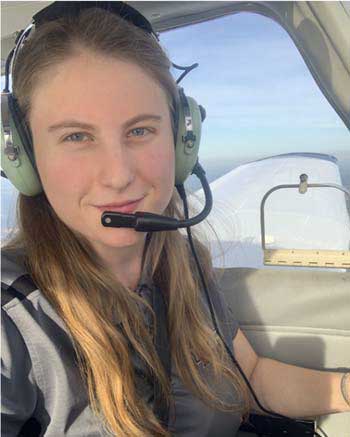 Degree: BS in Aviation Science & Mgmt
GPA: 3.49
Essay excerpt:
Today, I'm forging toward my dream of becoming an airline pilot.
Although soaring through the air has now become my greatest ambition, music will always remain a powerful element in my life. Not only has it fed my soul but it has been a gateway to connection.
Two areas that music has made it easier for me to delve into have been the special needs community and the lives of senior citizens. Both of which touch my heart in special ways. I have a brother with autism and a grandmother, who is soon to be 90 years old. Through them, I became aware of the need to reach out to these type of individuals. Too often society does not know how to build relationships or even approach someone elderly or considered different. Music though can easily become a bridge between the divide. While my main ambitions now lie in the field of aviation and I could not be more excited to embark on what this journey has in store for me, I am glad that music has indirectly led me down this path.
---
I have worked ahead a lot on the academic end since I have been in high school to get as many of my core requirements taken care of as possible. This has allowed me to have very few academic classes left, with only the flight portion remaining. However; the flight portion also happens to be the most expensive aspect to me pursuing my career. Thanks to people like you it helps to make chasing my dream of becoming an airline pilot all the more attainable. You can't imagine how much this means to me. I am truly grateful for your gift!
Nicole
Amanda Denton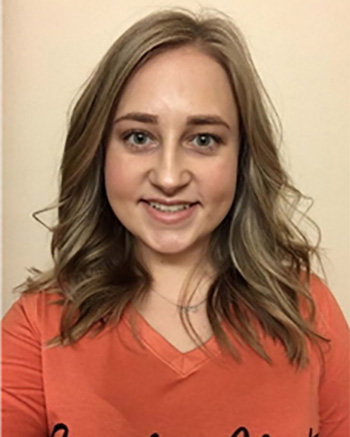 Degree: BS in Aviation Science & Mgmt
GPA 3.83
Essay excerpt:
I am a private pilot with an instrument rating and a tail‐wheel endorsement. I am currently training for my commercial license.
I have always had a passion for aviation. I earned flight time by participating as a student in the Candler Field Youth Aviation Program. This program was started by Ron Alexander with a purpose to impart knowledge to local youth about aviation. I helped restore aircraft for 3 years in high school and in return, received aircraft flight time. With this flight time, I was able to get my private pilot license.
My dream has always been to be a pilot for Delta Air Lines. By the time I finish college, I will have my multi‐commercial rating. As soon as I have 1,500 hours of flight time, I plan to fly for a regional airline to continue to build time and prepare myself for Delta Air Lines, where I will spend the duration of my career.
---
Thank you for choosing me to be awarded this scholarship; I truly appreciate it! It will be so helpful in paying for my education.
Amanda
Lacey Needham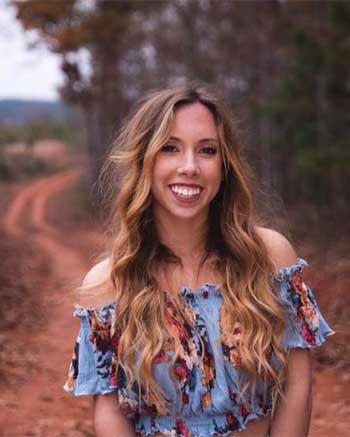 Degree: BS in Aviation Science & Mgmt
GPA: 3.76
Essay excerpt:
From volunteering my time to the community, to being the best athlete I could be, to excelling in academics, I have always been striving to be the best version of myself. I was born into a family that was too competitive for their own good, and that carried over to my personal drive to be successful. Growing up, my family preached about the importance of good grades. It became second nature for me to strive for the best grades possible, and my schoolwork took priority over everything else.
When I realized I wanted to be a pilot, I was a force to be reckoned with. I begged my father to let me join the Aerocare Flying Club at my local airport, and he soon caved. It wasn't long before I obtained my private license. In seven months, I became a pilot, while maintaining a 3.9 GPA, playing two varsity sports, and still managing to get the most out of my senior year of high school. I fell in love with aviation, and found Middle Georgia State University, a school known for their aviation program.
My goal is to earn the rest of my ratings and certificates, including my CFI and CFII. Once I have those, I plan on staying in the program after graduation and instructing students with the same passion as me. I look forward to the day that I can help someone else's dreams come true, just as mine are beginning to. I plan to work at MGA until I build up enough flight hours to go to a regional airline. And from there, hopefully a major airline is waiting for me.
---
Thank you so much for choosing me for your scholarship! Flying has been my passion ever since I was a little girl, and the only reason I'm able to pursue it is because of scholarships like yours. You are helping me to accomplish my dreams and I cannot say thank you enough.
Lacey
Lacey Needham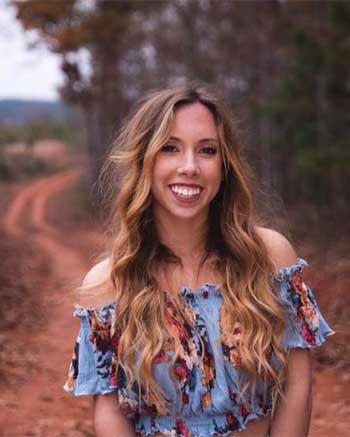 Essay excerpt:
When I was eleven years old, I went to my first Blue Angels Air Show. When I was seventeen, I soloed an airplane for the first time. Soon after turning eighteen, I was a private pilot. This past year I have accomplished a lot: I became a commercial pilot with an instrument add on, I became a Republic Airways cadet, and I started an internship at Delta Air Lines. I am nowhere near my end goal. I have over 700 hours of flight time left until I am eligible for the airlines, four check rides still ahead, and a heartbreaking amount of debt to pay off. However, the idea of coming into work and being able to love what I do every day is something that makes the long road ahead of me endurable and enjoyable.
My goal is now to earn the rest of my ratings and certificates, including my CFI, CFII, and MEI. Once I have those, I plan on staying in the program after graduation and instructing students with the same passion as me. I plan to work here until I build up enough flight hours to go to a regional airline. After that, hopefully a major airline is waiting for me. I plan to stay involved with the MGA community, for they have given me so much already and I want to pay that back. I look forward to the day I get to tell my children about my college experience, and I would be proud if they chose the same route that I did.
Lacey
Carrie Trammell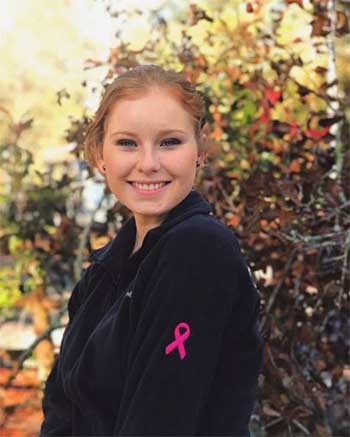 Degree: BS in Aviation Science & Mgmt
GPA: 3.28
Essay excerpt:
After graduating from MGA I would like to become an airline pilot. My interest in aviation began when I was 11 years old and took my first commercial flight from Georgia to Minnesota to visit my grandparents. I remember loving everything about my experience: the airport atmosphere, boarding, how the ground looked from so high up, and especially take‐off and landings. It was this experience and the others in the following years that sparked my love for aviation. As I grew older and started to think about my career and what I wanted to do with my life I remembered how I felt while flying. This led me to look into it and the steps I would need to undergo more seriously. I also learned about the pilot shortage and everything just seemed to fall in place.
When some people think of success or successful people they might think of Bill Gates or Michael Phelps, and while these people are definitely successful, that is not really what I am going for. Success to me does not just mean being very wealthy or high in status. Success to me means that I have used all my resources, given my all, and have never let fear stop me in anything I am doing. In a way, I already consider myself successful up to this point in my life. I am in college, I am doing well in college, I am pursuing my dreams and ambitions, I am challenging myself every day to improve my knowledge and my life, and I am exactly where I need to be.
---
Please accept my highest level of gratitude for being awarded this scholarship. Any form of help in my career is very valuable to me and financial help is especially appreciated. I take my studies very seriously and will stop at nothing to achieve my goals and dreams and so I thank you for being a helping hand with this.
Carrie
Rachel Robinson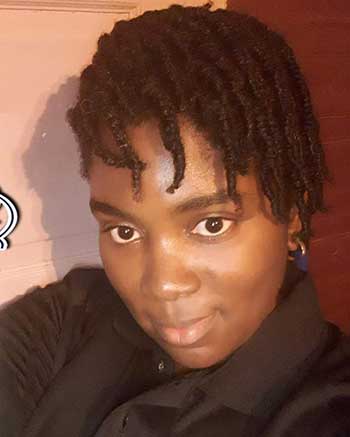 Essay excerpt:
I am a single mother of two children- one son and one daughter who I hope will follow my footsteps and be attending MGA. I believe that I am my children's example of perseverance and determination. My professional goal is to eventually obtain employment at the Warner Robins Air Force Base continuing my education to obtain a Logistic Management Degree. I would like to eventually become a supervisor and an instructor.
Rachel
Abigial Cross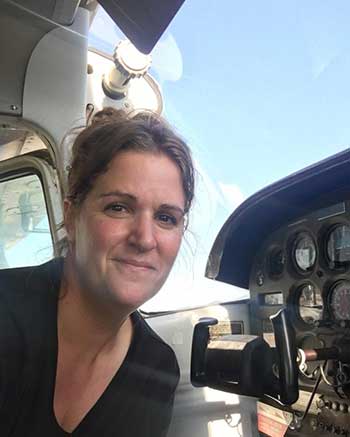 Essay excerpt:
Transitioning from active duty Air Force after an eleven-year career to full-time college student has been a challenge. I am also raising my young son. But Middle Georgia State University has been wonderful, and I have been excelling in my classes as well as in my flight training. I have been selected to test at Delta Air Lines for the prestigious Delta Propel program. Selection into this program has been my goal from the very beginning and I am now well on my way with the first step thanks to Middle Georgia State University.
Abigail
Dana Lampkin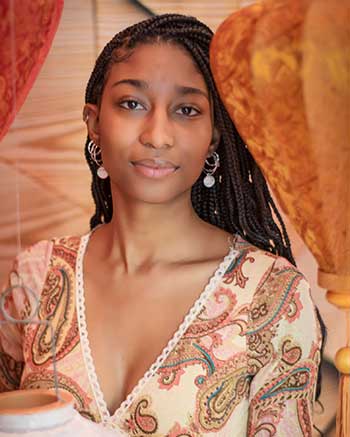 Essay excerpt:
Aviation is only a piece of what I ultimately want to reach. After I get my license to fly I plan to stay in school to learn about horticulture and business. Although these seem very different, they all are very important for my dream career. I want to use these professions to build an Outreach Garden/ Farm. My goal is to feed as many people as I can with fresh and healthy foods. Aviation allows me to reach a lot more people. Horticulture allows me start and maintain a garden/farm. And lastly, knowledge in business allows me to be able to run the garden/farm in an orderly and professional way.
Dana
Jada Duncan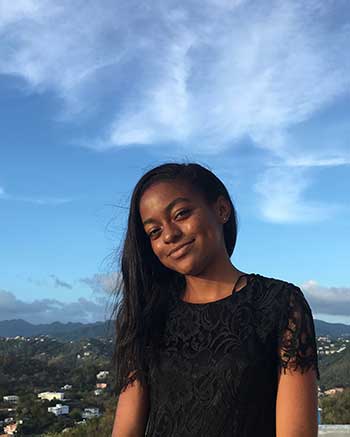 Essay excerpt:
My aviation journey began as a dream that matured into a definitive career goal at my high school graduation. The commitment followed shortly with articles, videos and models. A discovery flight in the summer of 2018 cemented the inner drive. I have been able to complete thirty-five hours of dual flight instruction in pursuit of my Private Pilot Certificate. I am a holder of a 1st class medical certificate and a student pilot certificate with a solo endorsement in the Diamond DA20. My ultimate destination is the left seat in the cockpit of a commercial airliner, armed with the knowledge and competence to serve this industry in the greatest way possible.
Reflecting on the words of Bessie Coleman, 'The air is the only place free from prejudice'. Spurring me on, is that glaring truth that the Newtonian laws bears down on each one of us, regardless of race or class. I want to do my part in advocating for fairness and diversity in the skies.
Jada
Lane Barrows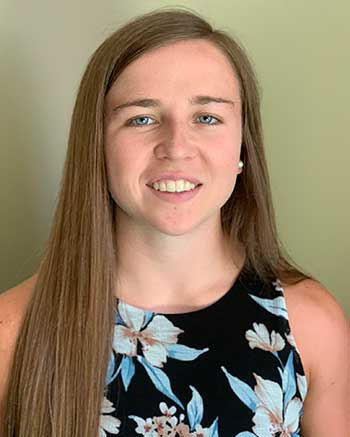 Essay excerpt:
Having family involved in aviation, I started exploring the possibility of a career in aviation. After taking a discovery flight and a tour of the Middle Georgia State University School of Aviation, I decided that it might be a career path for me. I enrolled in the flight program and quickly found a passion for aviation. I have maintained a 4.0 GPA while in the program and completed all FAA exams with a grade of A. Currently I am working on my instrument rating after having received my private pilot license in the fall of 2019.
I currently serve on the Campus Activities Board and serve as Treasurer for the local Women in Aviation chapter. In 2014, a CrossFit gym opened in my hometown, and this started a new passion. I became very committed to CrossFit and in 2017 was ranked 2nd in the state of Georgia as well as 80th worldwide. My commitment to nutrition and fitness continues; I have worked as a volunteer CrossFit coach for over a year, coaching a kids' class three days per week, helping to promote and initiate an interest in physical fitness in children. In addition, I continue to train daily and compete in CrossFit competitions.
Being my best at whatever I do has always been important to me. I hope to become the best pilot that I can be and serve with integrity wherever I may be employed throughout my career. I feel that physical fitness will always be an important part of my life, and I plan to make it a lifelong commitment. Ultimately, I just hope to be a productive person who is an asset to my employer, having a successful career and a lasting commitment to give back to society in any way I can through my time, talents, and resources.
Dana