Office of the President
Welcome to the Office of the President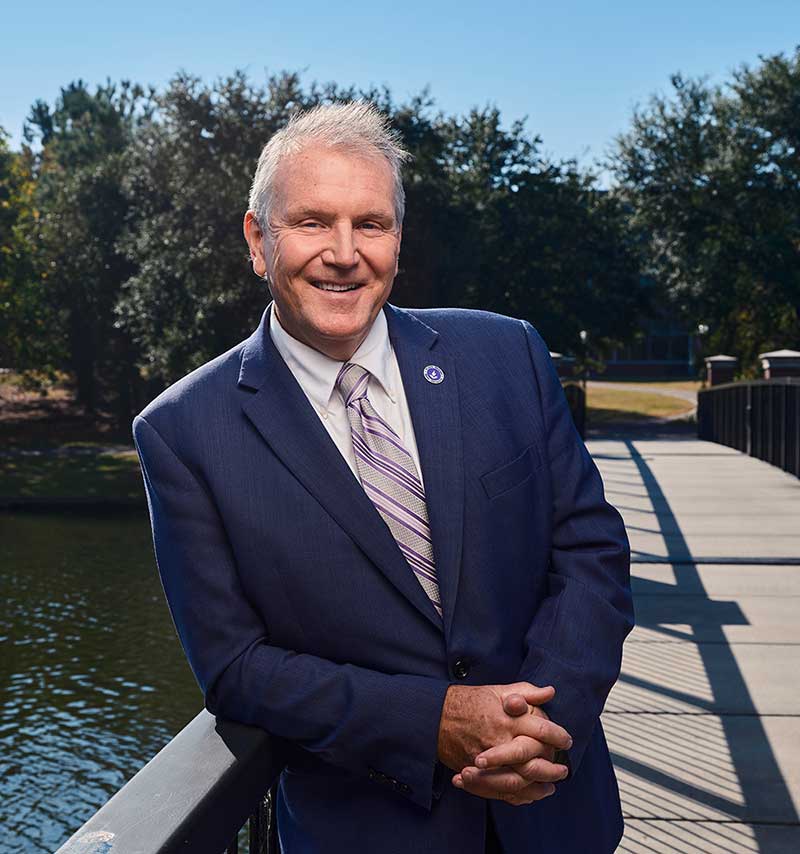 It's a pleasure to extend to you a welcome to our University.
As you explore our site, our programs, and our campuses, we are excited to share with you not only the proud history of our institution and of our region, but also our vision for continuing our mission of graduating engaged, lifelong learners – of building a workforce for today and tomorrow in the middle Georgia region.
Our University dates back to 1884, and its history is one of growth and change, reflecting the growth and change seen in our communities. In 2015, we adopted our current name – Middle Georgia State University – and have since worked tirelessly to ensure that the benefits of higher education are in reach for current and future generations of college students. We do all of these things guided by our core values: Stewardship, Engagement, Adaptability, and Learning.
With our blended mission, we seek to serve both academically gifted students aspiring to programs ranging from high school dual-enrollment to graduate degrees and to serve as a point of access to higher education for students traditionally underrepresented at universities. With five locations across the center of Georgia, as well as a robust online campus, our university enjoys a strategic location with broad reach. 
I invite you to continue exploring all that Middle Georgia State has to offer. Diverse degree offerings ranging from certificates to doctorates, vibrant student life, a dedicated and talented faculty, ever-growing athletics programs, and so much more awaits those who choose to pursue their college education at MGA.
It is an exciting time for me to serve as the President of an institution that is continuing to grow and find new ways to serve our communities, and to leverage the expertise of our students, faculty, and staff to make this world a better place. Our slogan – "Find Your Greatness" – isn't simply a cluster of empty words, it's what we challenge our students and our communities to do every day, inside and outside of the classroom.
Welcome to Middle Georgia State and to our pursuit of greatness.
Christopher Blake, Ph.D.
President, Middle Georgia State University