Finding Greatness: Javion Dawson
Author: News Bureau
Posted: Tuesday, May 31, 2022 12:00 AM
Categories: School of Business | Students | Pressroom | Finding Greatness
---
Macon, GA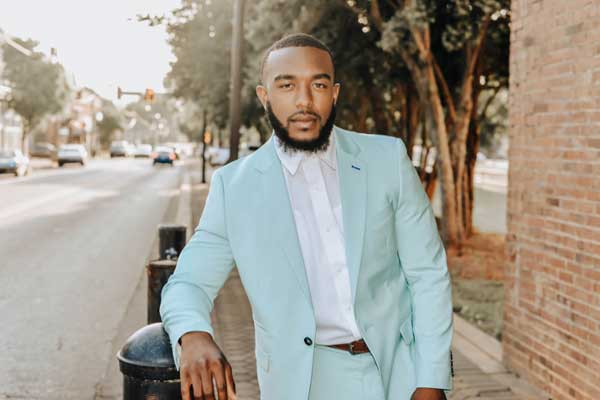 Sport management major Javion Dawson interned at the Georgia Sports Hall of Fame in Macon and aspires to get an MBA and work in the world of professional athletics.  
Full Name: Javion Cortez Antonio Dawson.
Age: 22.
Hometown: Douglas, Ga.
High School: Coffee High School, where he was a member of the varsity football and weightlifting teams.
Family: Dad, Antonio Dawson; stepfather, Brigham Moore; mother, Ebony Moore; brother, Antonio T. Dawson.
Employment: Referee and umpire for various sports.
Degree Objective: Bachelor of Science in Sport Management.
Activities: MGA club football team, Monroe County Recreation Department internship, Georgia Sports Hall of Fame internship.
Career Goals: "My career goal is to either become a sports agent or work with an organization associated with a professional team or athlete. It's my passion to make a difference wherever I go."
He chose Middle Georgia State University because … "I wanted the opportunity to further my education and athletic career. Middle Georgia State offered the degree I wanted to pursue. It felt like a new beginning for me as I walked on campus, meeting new people, and meeting teammates along the way. I was also able to network with staff."
The greatest thing he discovered about Middle Georgia State was … "The positive and uplifting environment I was surrounded by daily. MGA offered more than just an education, they offered opportunities to work on myself outside of the classroom and help find out who I want to be."
His greatest academic experience as a Middle Georgia State student has been … "Unique internships.  I was given the opportunity to intern for the Georgia Sports Hall of Fame, where I furthered my communication skills, worked with large crowds, and even helped with their biggest event – inducting a new class. I also got to do a lot of networking with various past and present inductees while working alongside a great staff and team members."
To him, greatness means … "Being able to make change in the world no matter how big or how small the change. Greatness is also being able to inspire kids or young adults to chase their dreams no matter the obstacles they will face or the background they come from. Everyone can be destined for greatness if you put in the long hard work."
In five years … "I plan on working on an MBA and continue moving towards landing my dream career of being part of an organization targeting sports marketing. Also, I see myself starting a family of my own."