University System And MGA Highlight Ethical Culture Through Ethics Awareness Week
Author: News Bureau
Posted: Thursday, November 3, 2022 12:00 AM
Categories: School of Health and Natural Sciences | Students | Faculty/Staff | School of Business | School of Education and Behavioral Sciences | Pressroom | School of Arts and Letters | School of Computing | School of Aviation
---
Macon, GA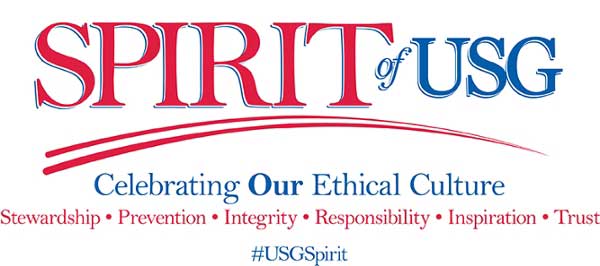 The University System of Georgia (USG) is committed to the highest ethical and professional standards of conduct in pursuit of its mission to create knowledge. Accomplishing this mission demands integrity, good judgment and dedication to public service from all members of the USG community. Annually, the USG highlights this commitment through an Ethics Awareness Week, which is scheduled this year for November 7–13. The purpose of this week is to remind employees of our commitment to an ethical culture and our shared ethical values and expectations.

In support of this effort, Middle Georgia State University (MGA) will be hosting activities to build upon our ethical culture by promoting activities related to our system-wide shared core values of integrity, excellence, accountability and respect. We will emphasize that, in addition to our ethical values, our Code of Conduct is the foundation of the USG's priorities of degree attainment, affordability and efficiency.

MGA events, centered on the theme "Celebrating our Ethical Culture," include:
11 a.m. Monday, Nov. 7: Participation in "Chancellor's Chat," a virtual conversation with Sonny Perdue, USG chancellor, and Dan Cathy, chair of the Board of Regents, on the topic of "Promoting a Culture of Excellence."
Tuesday, Nov. 8: Ethics Trivia Question & Promotion of MGA Core Values.
10 a.m., Wednesday, Nov. 9: In person/virtual panel discussion on ethics awareness, Math Auditorium, Macon Campus.
11 a.m. Thursday, Nov. 10: Virtual panel discussion on the topic, "Steering an Ethical Culture through Rapid Change & the Great Resignation."
More details about these events, including registration information and the full list of speakers and panel participants, are here. 

USG's Ethics Awareness Week is part of a comprehensive Ethics and Compliance program. This program includes a system-level Ethics Policy and Code of Conduct, on-board ethics training, periodic ethics refresher training, compliance audits, special reviews and an Ethics and Compliance Reporting Hotline.