Middle Georgia State University Hosting Visiting Fulbright Scholar-in-Residence From Ukraine
Author: News Bureau
Posted: Wednesday, August 16, 2023 12:00 AM
Categories: School of Education and Behavioral Sciences | Faculty/Staff | Pressroom
---
Macon, GA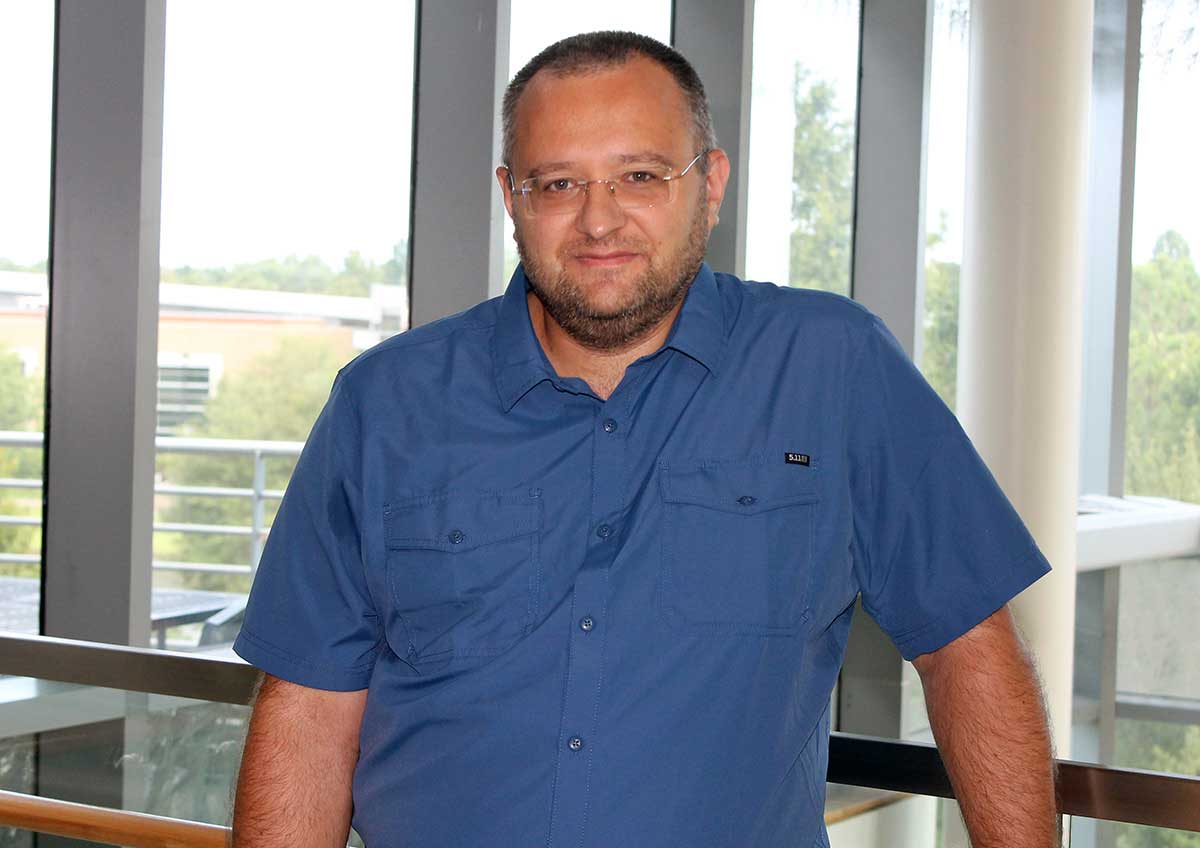 Middle Georgia State University (MGA) has been selected to host a Fulbright Scholar-in-Residence from Ukraine during the 2023-2024 academic year. Dr. Yuriy Loboda, associate professor at the National Defense University of Ukraine, was selected for the Fulbright award by the Fulbright Foreign Scholarship Board. 
The Fulbright Scholar-in-Residence Program brings visiting scholars from abroad to U.S. colleges and universities, helping the institutions internationalize their curricula, campuses and surrounding communities, and diversify the educational experiences of their students, faculty, staff, and stakeholders. Loboda is one of more than forty-five Fulbright Scholars-in-Residence, and among 1,000 outstanding foreign faculty and professionals who will teach and pursue research in the United States for the 2023-2024 academic year through the worldwide Fulbright Visiting Scholar Program.
Loboda will be in residence on MGA's Macon Campus and will serve as a guest lecturer across all campuses, in addition to working with faculty on developing a curriculum focused on civil-military interaction, or CMI. The curriculum deals with questions of political control of the military by civilian authorities and also questions of supporting civil society with military assets, not just from a traditional security point of view but things like rebuilding after conflicts, reestablishing civilian government and public services, and understanding the human populations affected by war.
"We're delighted to have Dr. Loboda with us this academic year," said Dr. Christopher Lawrence, chair of MGA's Department of Political Science. "He will be a great resource for our students and faculty in understanding current issues in Europe, including the Russo-Ukrainian War, expansion of NATO and the European Union, humanitarian issues, and civil-military relations."
Loboda holds a Ph.D from Dnipro National University in Ukraine and a master's degree from King's College in London. He has served as a leading researcher at the National Defense University of Ukraine. Most recently he was a visiting researcher at the Clements Center for National Security at the University of Texas at Austin.
The Fulbright Program is the U.S. government's flagship international academic exchange program and is supported by the people of the United States and partner countries around the world. It is funded through an annual appropriation from the U.S. Congress to the U.S. Department of State's Bureau of Educational and Cultural Affairs (ECA).  Participating governments and home and host institutions, corporations, and foundations around the world also provide direct and indirect support to the Program, which operates in over 160 countries worldwide.
Since its inception in 1946, over 400,000 people from all backgrounds — students, scholars, teachers, artists, and professionals — have participated in the Fulbright Program and returned home with an expanded worldview, a deep appreciation for their host country and its people, and a new network of colleagues and friends. Fulbright alumni have become heads of state, judges, ambassadors, cabinet ministers, CEOs, and university presidents, as well as leading journalists, artists, scientists, and teachers.  They include 62 Nobel Laureates, 89 Pulitzer Prize winners, 78 MacArthur Fellows, and thousands of leaders across the private, public, and non-profit sectors.
ECA sponsors the Fulbright Program, and several non-profit, cooperative partners implement and support the program on the Bureau's behalf.  For further information about the Fulbright Program or the U.S. Department of State, please visit https://fulbrightprogram.org or contact the Bureau of Educational and Cultural Affairs Press Office by e-mail: ECA-Press@state.gov.