Finding Greatness: Nettie Conner
Author: News Bureau
Posted: Friday, October 7, 2022 12:00 AM
Categories: Finding Greatness | Pressroom | Students | School of Education and Behavioral Sciences
---
Macon, GA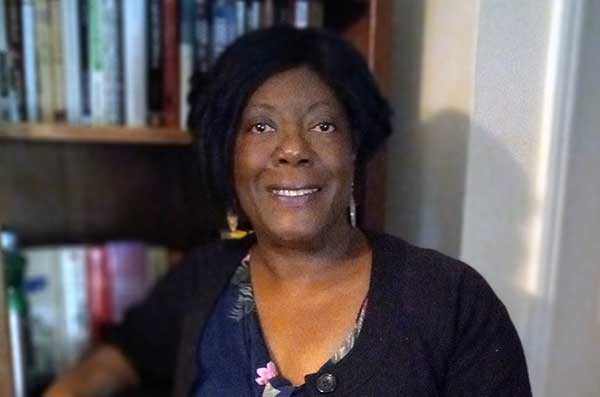 Seeking a fourth career, non-traditional student Nettie Conner is enrolled in MGA's social work degree program. An officer for Horizons, a student club for social work majors, Conner hopes to work for a non-profit that helps people living in marginalized communities.
Full Name: Nettie Conner.
Age: 64.
Hometown: Stamford, Conn.
Residence: Macon.
Family: Raised nine children.
Employment: Student.  
Degree Objective: Bachelor of Science in Social Work.   
Class Rank: Junior.  
Activities: Treasurer of Horizons, a student organization for social work majors, and hospice volunteer.
Career Goals: "Social work will be a fourth career for me. Among other things, I worked for the state of California for 28 years. I was a staff service analyst for the Department of Victim Compensation, and I worked at San Quentin State Prison. I worked for the state of Nevada as a family service specialist. I worked as a program manager for a non-profit family service organization. I've had interactions with social workers and I admire how the field is dedicated to the betterment of society and helping people on the margins. I want to be the kind of social worker known for making a difference."
She chose Middle Georgia State University because … "I actually came to the admissions office with my daughter. I ended up talking to two faculty members, then walking around the Macon Campus. It felt like a good fit – a nice-sized campus, good vibes, and good people."
The greatest thing she discovered about Middle Georgia State was … "How helpful the staff was, especially in the Student Success Center and the Writing Center. My professors really want me to succeed, and they have been there for me, encouraging me and believing in me when I was not so sure if I could do this."    
Her greatest academic experience as a Middle Georgia State student has been … "I struggled in some classes initially, because I'd been out of school for 30+ years, but took them again and succeeded. It was a teachable moment for me to share with my boys in high school about not giving up."
To her, greatness means … "As Marianne Williamson writes, 'There is nothing enlightened about shrinking so that other people won't feel insecure around you.'  I believe we must show our greatness so others can shine in their greatness."  
In five years … "I hope to be working in a non-profit or other organization that helps uplift and improve the lives of people living in marginalized communities."