Modern Language Program
Learn a language and give yourself an edge in a competitive job market
As a student in the Associate of Art in Modern (Foreign) Language (French or Spanish) or the Minor in Spanish, you will not only learn the language but also the culture in which it lives. You will develop critical thinking skills and cultural awareness by making informed comparisons between your own culture and the ones you study.
Languages are your passport to the world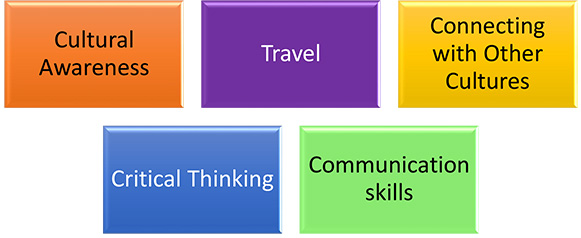 The Associate of Art in Modern Language and the Minor in Spanish complement any major offered at MGA.
Make yourself more marketable for careers in business, health, marketing, management, sales, public relations, journalism, education, hospitality, and more.
Our Mission
Our mission is to grow your language and culture skills so that you can communicate with the people whose language and culture you are learning but also so that you feel comfortable connecting with diverse individuals. You will be able to reflect on your own culture as well and experience the world through a new perspective. We encourage you to study abroad during the summer semester and experience firsthand the culture you are studying.