Student Affairs
In the Division of Student Affairs, our mission is to enhance the educational experience through engaging co-curricular opportunities and services that support the personal development and professional preparation of students. We pride ourselves on being the hub for student engagement, development and services at Middle Georgia State University. Our goals are to:
Promote diverse opportunities for involvement and development.
Develop collaborative partnerships on and off campus.
Provide opportunities for developing leadership skills.
Promote opportunities for civic engagement and service
There are so many ways you, as a student, can become engaged on campus. Don't delay. Get involved today!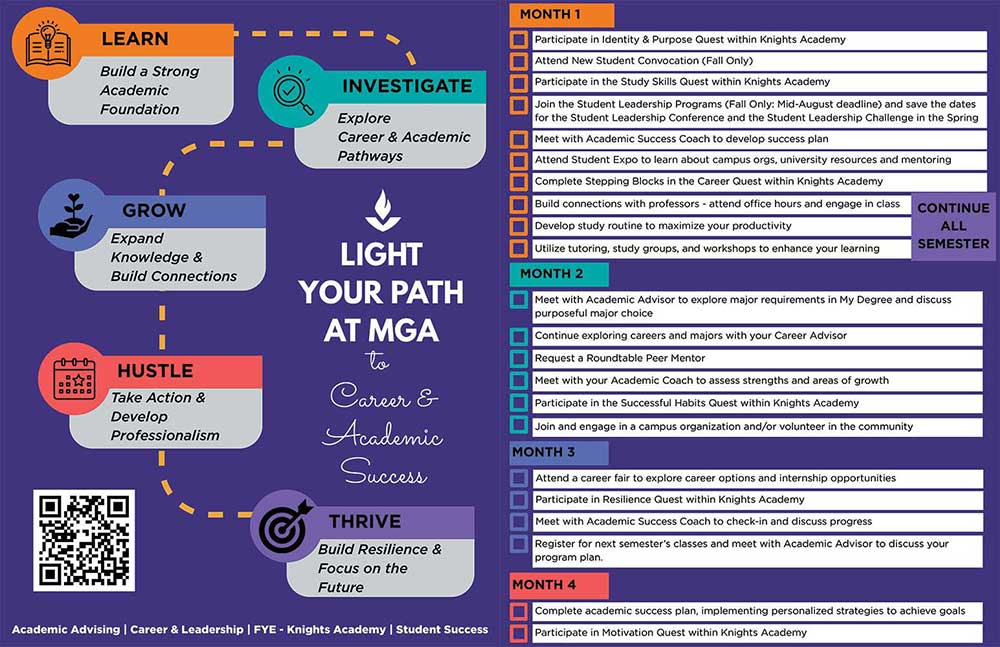 Click on image for pdf version with hyperlinks to campus resources.