The Torch Society
Comprised of one representative from each of five campuses, one representative from each of six schools, the Georgia Academy and Graduate Studies, two at-large members, and the Presidential Intern, the Torch Society provides an opportunity for top scholars interested in leadership at Middle Georgia State to serve the university and the community by assisting with community engagement, recruiting and campus tours, graduation and other major institutional events. Its members, a cross-section of our best and brightest students, make a commitment to representing MGA both on and off campus. They choose one leadership book each year from which to draw insight. They apply the books' principles to big and small tasks, polish their communication skills, learn about executive decision-making, mentor fellow students, and adhere to Plato's adage that "Those having torches will pass them on to others."
Membership is by invitation only, based on recommendations from faculty, administrators, and fellow students. No more than 15 candidates are selected each year. To nominate someone or for more information, contact torchsociety@mga.edu.
Need more details?
Want to see what the Torch Society has been up to? Visit us on Facebook!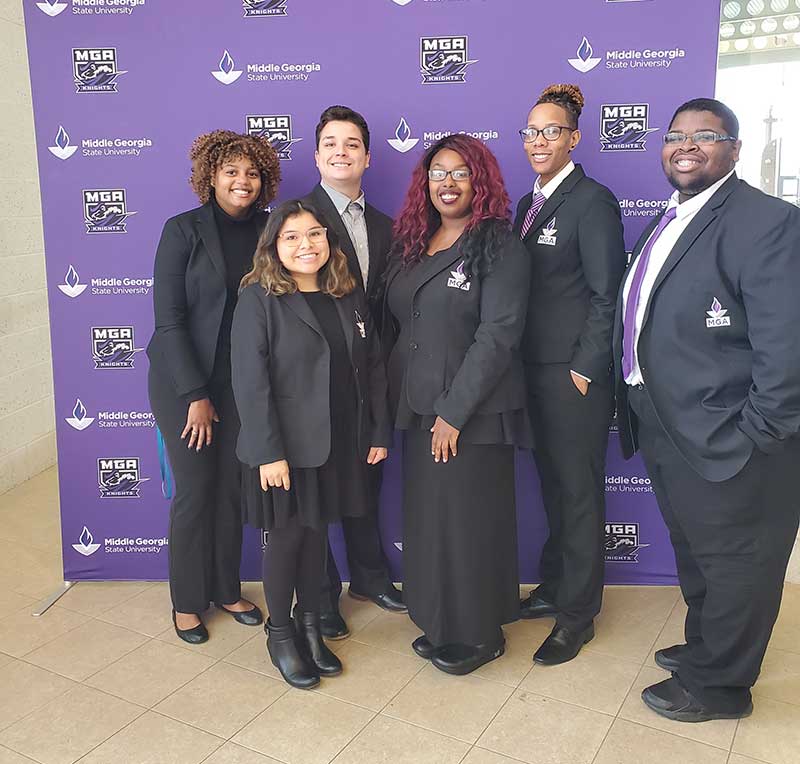 Open To
Outstanding upperclassmen
At least one representative from each campus, academic discipline
Required
3.0 GPA
Recommendation from a faculty member, administrator, or current Torch Society member
Two-year commitment for Campus, College/School, and At-Large Reps
One-year commitment for Presidential Interns (ex officio), Georgia Academy and Graduate Studies Reps
35-40 hours of service per year to campus and community
Benefits
$600/year book scholarship
Training in leadership, communication, networking
Mentoring and public speaking opportunities
Honors stole at graduation
Opportunity to earn Experiential Learning@MGA experiential learning credit