Fieldwork Educator Resources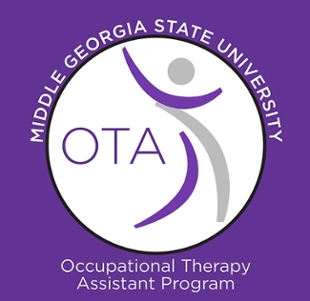 To our current fieldwork educators, THANK YOU for everything you do! For those who are interested in becoming a fieldwork educator, read on!  
General Information
The fieldwork experience is an integral and vital part of the MGA OTA student's learning process. The hands-on experiences our OTA students receive while on fieldwork are vital to shaping the professionals they will become. While on fieldwork, students receive multiple opportunities to apply classroom knowledge to real-life situations, which is imperative for growing and developing their abilities in the field of OT. These experiences allow them the opportunity to utilize evidence-based interventions, clinical reasoning, and professional behaviors. Throughout the fieldwork progression, OTA students gain the skills needed to successfully, effectively, and efficiently transition from students to professional clinicians. For providing this vital learning experience for our students, fieldwork educators receive continuing education credits (CEU) which can be used towards Georgia licensure renewal.
Contact Us
Contact the MGA Occupational Therapy Assistant Program Academic Fieldwork Coordinator if you are interested in becoming a fieldwork educator. If you are currently a fieldwork educator please feel free to contact us at any time with questions or for assistance.
Lauren Gray, COTA/L
478.934.7477
 
Fieldwork Educator Orientation Workshop
Use the link below to register for the next Fieldwork Educator workshop. Participant in live events will receive one hour of continuing education from MGA and the Georgia Occupational Therapy Association (please note that out-of-state participants are responsible for contacting their state licensure board to determine if the hour will qualify for licensure renewal; the hour does qualify for NBCOT renewal). If you are unable to join us for a live event, you can request access to a recording by contacting Lauren Gray, OTA Program Academic Fieldwork Coordinator, at , or Emily Riggs, MSOT Program Academic Fieldwork Coordinator, at . Attendees that view the recorded event will not receive continuing education credit.
Fieldwork Educator Orientation Workshop
Student Learning Objective for Fieldwork Experiences
Fieldwork is a learning experience designed for the student to apply the knowledge and skills they have acquired through the program in order to become entry-level practitioners. When a clinician agrees to take MGA OTA students, they are provided with a copy of the student learning objectives outlining the skills we expect students to develop proficiency in during the course of a fieldwork experience. Please be sure to check these objectives each week during a level II fieldwork rotation to ensure these skills are emerging and being refined. There is also a sample timeline for level II fieldwork to assist you in ensuring that a student is progressing adequately. Fieldwork educators are also welcome to develop and utilize their own fieldwork objectives and timeline with approval from the OTA Program.
AOTA Fieldwork Resources
AOTA Fieldwork Management: https://www.aota.org/education/fieldwork
Start your own fieldwork program: https://www.aota.org/education/fieldwork/starting-a-fieldwork-program
AOTA resources for Level II Fieldwork: https://www.aota.org/education/fieldwork/level-ii-fieldwork
How to incorporate evidence-based practice into fieldwork education: https://www.aota.org/education/fieldwork/fieldwork-resources
AOTA Fieldwork Educators Certificate Workshop: https://www.aota.org/education/fieldwork/fieldwork-educators-certification-workshop
Navigating the Fieldwork Experience
The following links are additional educational tools to help you through the fieldwork experience.
Dealing with the difficult student
AOTA Self-Assessment Tool: Self-Assessment Tool FW Ed Competency (2009)
This page will be updated frequently with new information for fieldwork educators regarding supervisory skills, evidence based practice, advisory board meetings, fieldwork educator workshops, and upcoming continuing education opportunities sponsored by the OTA Program. Be sure to check in with us regularly to take full advantage of these great resources!