MGA Music Professor To Perform At College Music Society's International Conference This Summer
Author: News Bureau
Posted: Monday, February 6, 2023 12:00 AM
Categories: Pressroom | Faculty/Staff | School of Arts and Letters | Honors/Awards
---
Macon, GA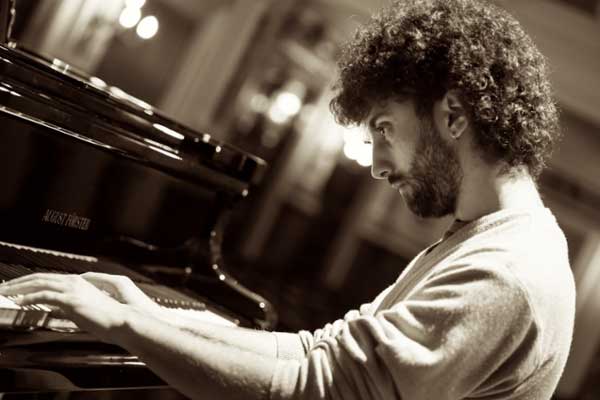 Pianist and educator Giuliano Graniti, a Middle Georgia State University assistant professor of music, is embarking on a concert tour of Europe this summer, including performing at the College Music Society's international conference in Lithuania, Latvia and Estonia.
Graniti is not new to touring but his performances in those Baltic countries will be a first for him. He will perform at other venues, including in Austria, following the conference.
"I have performed around Europe quite a bit in my career," said Graniti, a native of Italy who joined MGA's music faculty in fall 2022. "Austria is a country that has hosted me many times and I am particularly tied to it because of some long lasting friendships I have established with people there. However, I am very happy to make my debut in Lithuania, Latvia, and Estonia. I have never been or performed there, and I know for sure it will be unforgettable."
During the July 2-10 College Music Society conference, Graniti will hold multiple performances with Dr. Alexander Hahn and Dr. Jennifer Sung, both opera singers and faculty at California State University. They will perform music for a lecture-recital titled "Flower Songs of Lithuania: Interwar Interpretations of Kazys Binkis' Floral Poetry." Binkis (1893-1942) was a Lithuanian poet, journalist, and playwright.
After the conference, Graniti will return to his hometown of Mesagne, on the southeast coast of Italy, to play a solo recital featuring music by Chopin, Ballard, and Prokofiev.
He will perform Chopin's Ballade No. 4, "arguably my favorite classical piano piece among all, and also one of the most intimidating for me," he said. "After almost 30 years of practicing piano, I finally decided to climb this Everest."
Graniti will perform "Four American Indian Piano Preludes" by Louis Ballard, a notable Native American composer of classical music. (Graniti will also perform this piece at the MGA School of Arts & Letters' Arts Festival in April.)
He will play his own solo piano arrangement of Sergei Prokofiev's Symphony No. 5, the subject of his doctoral project at the University of Cincinnati.
Rounding out his appearances in Europe, Graniti will play the Chopin, Ballard, and Prokofiev selections in Austria "in a fantastic venue in the middle of the country: the very old Benedictine Monastery of Admont, which has the biggest library of all European monasteries, including some ancient manuscripts from the Middle Ages." 
Graniti earned his bachelor's and master's degrees in piano performance and piano pedagogy in Italy and Switzerland and completed his Doctor of Musical Arts in Piano Performance at University of Cincinnati, College-Conservatory of Music in August of 2022.
He has countless accompaniment jobs, conference presentations, awards, and recording credits to his name and regularly performs internationally as both a soloist and chamber musician. Graniti is a piano instructor for all ages and levels. While in Italy, he taught children ages 11 to 13 with special needs. His primary research areas include using advanced and (preferably) non-mainstream technology applied to piano instruction to both contribute to and create a more inclusive and technologically sustainable system for students.