MGA Faculty Release Issa Rae Book
Author: News Bureau
Posted: Tuesday, March 14, 2023 12:00 AM
Categories: School of Arts and Letters | Pressroom | Faculty/Staff
---
Macon, GA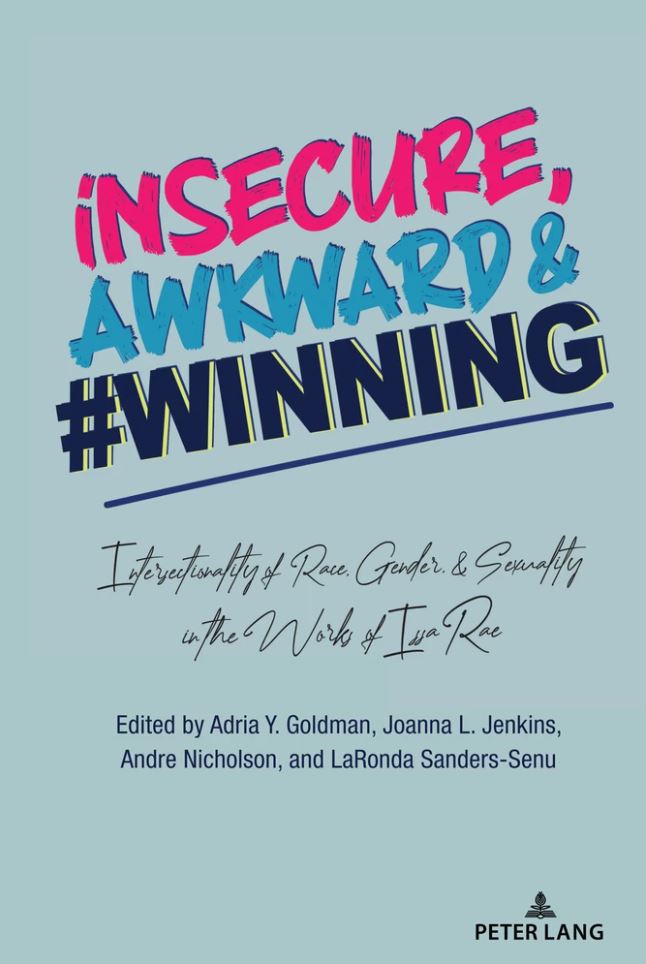 Two Middle Georgia State University (MGA) faculty, Dr. Andre Nicholson and Dr. LaRonda Sanders-Senu, are among the co-editors of a new book, Insecure, Awkward, and #Winning: Intersectionality of Race, Gender, and Sexuality in the Works of Issa Rae.
An anthology of works by different authors, each chapter is based on Issa Rae, an American actress, writer, producer, and comedian and one of the few Black female media owners and influencers. Rae first garnered attention for her work on the YouTube web series Awkward Black Girl. Since 2011, Rae has continued to develop her YouTube channel, which features various short films, web series, and other content created by Black people.
Rae has achieved wider recognition as the co-creator, co-writer, and star of the HBO television series Insecure (2016–2021), for which she has been nominated for multiple Golden Globes Awards and Primetime Emmy Awards. Her 2015 memoir, titled The Misadventures of Awkward Black Girl, became a New York Times best-seller. In 2018 and 2022, Rae was included in the annual Time 100 list of the most influential people in the world.*
"Our book focuses on how she presents Black women and men in a different perspective than what audiences have traditionally been offered," Nicholson said.  "The book focuses on the intersectionality of race, gender, and sexuality and how relatable she makes those issues in her work."
In addition to co-editing the book, published by Peter Lang International Academic Publishers, Nicholson and Sanders-Senu each contributed chapters. Chapter 3, by Nicholson, is titled "Securely" Shifting the Gaze on Black Men, and focuses on how Rae and her team of writers present Black men in a holistic, non-stereotypical framework by offering viewers well-rounded characters with in-depth storylines that are more reflective of Black men in society.
The book's first chapter, by Sanders-Senu, is titled The Pleasure Principle: Seeking the Erotic in the Works of Toni Morrison and Issa Rae.  It focuses on how Rae and Morrison's treatment of Black female sexuality are in conversation with each other.  
Nicholson is an associate professor of media and communications and is graduate program coordinator for the Master of Arts in Public Relations. Sanders-Senu is an associate professor of English. The book's other editors are Dr. Adria Goldman and Dr.  Joanna Jenkins.
*Source: Wikipedia