Finding Greatness: Rachel Robinson
Author: News Bureau
Posted: Monday, June 26, 2023 12:00 AM
Categories: Pressroom | Students | Finding Greatness | School of Business
---
Macon, GA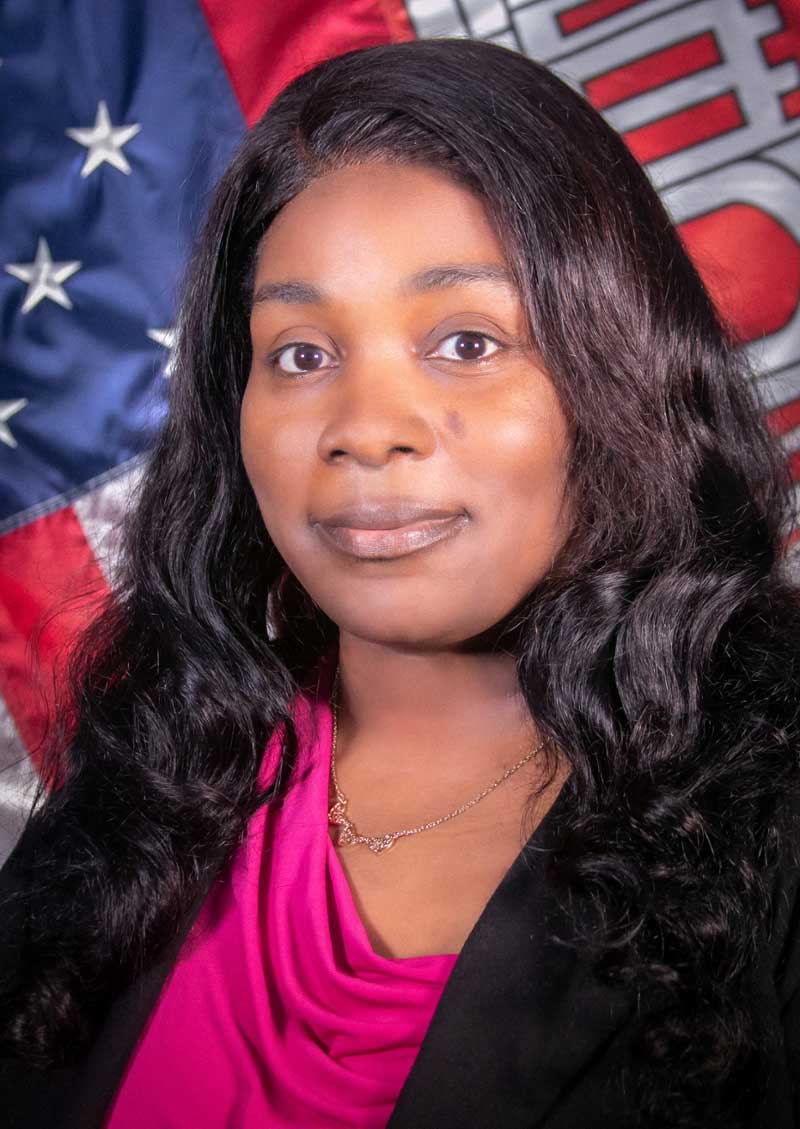 Using the resources of MGA's Center for Career & Leadership Development, business major Rachel Robinson landed an internship in contracting with the U.S. Army Corp of Engineers - Norfolk District, Norfolk, Va.

Name: Rachel D. Robinson.
Hometown: Chester, Ga.
Residence: Norfolk, Va.
Family: Parents, Jeannette (deceased) and Noah Robinson Jr., both alumni of the former Middle Georgia College (now MGA) in Cochran; daughter, Angel Fivecoat, current MGA student, and son, Isaiah Fivecoat.
Current Employment: Student trainee in contracting with the Army Corp of Engineer Norfolk District, Norfolk, Va. "I was able to find this position by using the platform Handshake through MGA's Center for Career & Leadership Development. I applied through USAjobs.com, where they initially advertised internship opportunities during the 2023 summer for individuals with a business major background."
Degree Objective: Bachelor of Science in Business Administration, management concentration. "I've already earned a certificate and associate's in aircraft structural technology from MGA."
Class Rank: Senior.
Activities: "I have participated in several CCLD leadership programs, including Emerging Leaders (received the 'Student of the Year' award), ILead Peer Educator/ Mentor, and National Society of Leadership and Success. I've completed the Foundations of Leadership and Advanced Leadership Certificate programs. Through Handshake, I've participated in the AT&T Summer Learning Academy externship program and the General Electric Human Resources internship program. Participating in these virtual opportunities allowed me to obtain knowledge in networking with other likeminded individuals as well as share experiences. We were separated into groups so that we could help one another create mock scenarios that gave us room for improvement processes. I really enjoyed the experiences. They were not paid but sometimes these programs will send merchandise or books so that we could share in the common interest of learning."
Career Goals: "To become a lead contract specialist and director of a non-profit working with young adults."  
Her greatest experience as a Middle Georgia State student has been … "The CCLD provided support, guidance, and insight into the career path that I was transitioning into, with career assessments that allowed me to navigate a better transition. I contacted CCLD early in the process of returning to college because my background mainly focused on the medical field, and I wanted to pivot into the world of aviation and business. The CCLD was instrumental in helping to clarify the direction in which to articulate my transferrable skills for interviews and how to write my resume to quantify how impactful those skills were. Setting up several appointments with CCLD to have mock interviews and really expounding upon proper attire and the presentation allowed me the insight I needed to become a standout candidate.
   "The advice I would give to other students would be to use your resources, it is a part of your tuition anyway. The CCLD has a lot of great information that will help you create a resume/ cover letter, develop, and cultivate networking opportunities with job fairs, and help you prepare to land the job. Even if you do not have any interest in becoming a CEO or boss of a company, get involved in the leadership programs offered through the college. It will help you become a leader in your own life; developing life skills that will always be helpful."
In five years … "My future career goals are as follows: I would like to become a team lead or program manager leading a team to effect change. Eventually, I would like to become a director for a non-profit organization in honor of my mother, who was a huge advocate for those that struggled with educational opportunities. Educationally, I would like to continue to learn and obtain my master's degree in business."