Threads Vs. Twitter: Comparing Two Social Media Rivals
Author: News Bureau
Posted: Monday, July 17, 2023 12:00 AM
Categories: Faculty/Staff | School of Computing | Pressroom
---
Macon, GA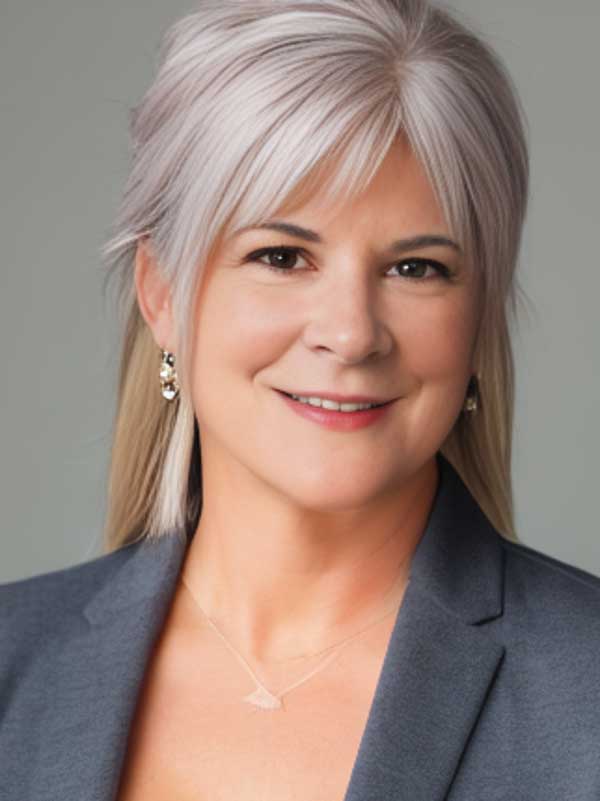 On July 5, Meta Platforms launched the social networking service Threads in direct competition to Twitter. Threads gained 100 million users within its first five days, surpassing the record previously set by ChatGPT. Here is Tina Ashford, #MGA associate professor of IT and faculty curator of the Museum of Technology, to explain what all the fuss is about.
Let's begin with the basics. What are Twitter and Threads and why are they hot topics of conversation right now?
Twitter and Meta Threads are both social media platforms that allow users to share short messages with others. These messages can include text, images, videos and links. Users can also interact with other messages by liking, reposting, replying or quoting them. They are hot topics of conversation right now because Threads is a new app that was launched by Meta, the company formerly known as Facebook, in 2023. It is a serious rival to Twitter, which has been facing many challenges and controversies over the years, such as censorship, harassment, misinformation and competition.
What are some of the ways Twitter and Threads are similar and how are they different?
Again, Twitter and Threads are both social media platforms that allow users to share short messages with others. Users can also interact with other messages by liking, reposting (retweeting), replying or quoting them. However, Twitter and Threads also have some notable differences. For example, Threads has a longer character limit than Twitter, 500 versus 280. It also allows users to post longer videos, which can run up to five minutes. Threads is integrated with Instagram, so users need an Instagram account to sign up and use Threads. They can also import their Instagram profile and followers to Threads with one tap. Twitter is not tied to any other platform, so users can sign up independently with any credentials they choose. Twitter also has more features than Threads, such as a discovery page, a following page, hashtags and direct messaging, however, Threads has promised more functionality in the future by supporting ActivityPub, which will allow Threads to be part of the fediverse. The fediverse is a federation of network servers, operated by third parties that connect and communicate with each other making it easier for users to manage their data across multiple platforms. 
What are some of the criticisms of each platform?
Twitter has been criticized for its censorship of certain accounts and topics, such as political leaders, activists, journalists and others. It has also been accused of harassment, misinformation and hate speech that proliferate on its platform, often with little or no moderation or enforcement. Twitter has also faced competition from other platforms, such as Threads, Mastodon and Bluesky, that offer similar or better features and experiences. Twitter has also suffered recently from technical issues and controversies by making unpopular changes such as limiting the number of tweets that free users can view per day, making verification badges purchasable and unscheduled down time.
Threads has been criticized for being a copycat of Twitter, offering nothing new or original to the social media landscape. It has also been questioned for its privacy and security practices, as it requires users to have an Instagram account and share their data with Meta, a company notorious for its privacy abuses. Threads has also been criticized for its lack of features, such as direct messaging, trending topics, hashtags and search functions.
Much has been made of the potential of Threads to be the "Twitter killer." What's your prediction?
I predict that Threads will not kill Twitter anytime soon, but it will strongly compete with it for users' attention and loyalty. Threads may appeal to some users who are dissatisfied with Twitter or who want a different or complementary social media experience. Threads may also attract some new users who are not on Twitter or who prefer Instagram. However, Threads will also face some challenges in retaining and growing its user base, as well as in developing and innovating its platform. Threads will also have to deal with some of the same problems that Twitter faces, such as moderation, misinformation and regulation.
Twitter will not die easily as it still has a strong and loyal user base that values its features and functionality. Twitter will hopefully try to improve its platform and address some of the issues that plague it.  I, personally, will continue to use both Twitter and Threads until the dust settles and a clear winner emerges!
Tina K. Ashford is an associate professor of information technology at Middle Georgia State University, where she teaches courses on cybersecurity, ethics and legal issues in IT. She has over 30 years of experience in higher education and has also worked as a consultant for various organizations, such as the Georgia National Fairgrounds and Agricenter. She holds a master's degree in computer and information resource management from Webster University and has completed post-graduate work in information science and learning technologies at the University of Missouri at Columbia. She has published several articles and papers on topics related to information technology, cyberlaw, ethics, virtual worlds and risk management. She currently serves as the IT internship coordinator and faculty curator of the Museum of Technology.