Finding Greatness: Frieda Wilson
Author: News Bureau
Posted: Monday, September 25, 2023 12:00 AM
Categories: Students | Pressroom | Finding Greatness | School of Computing | Faculty/Staff
---
Macon, GA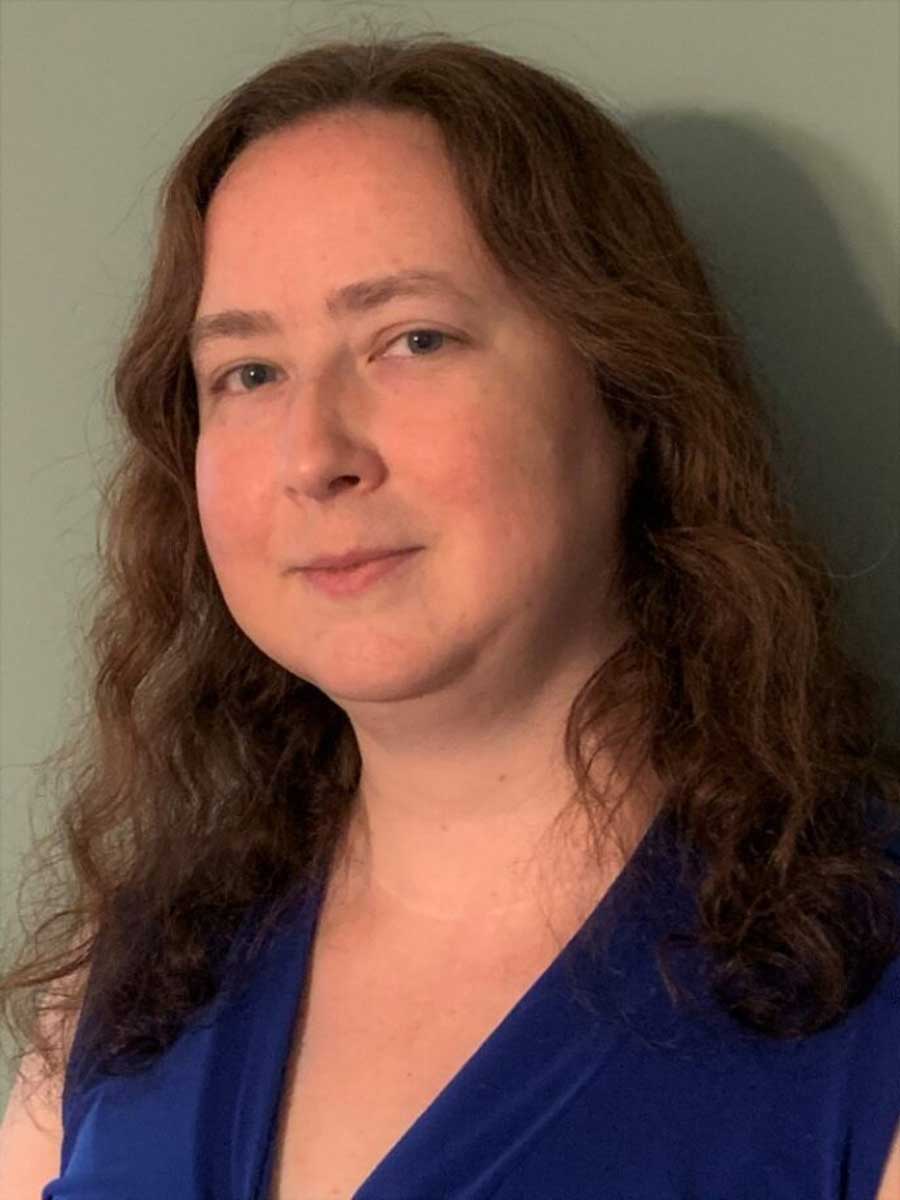 Frieda Wilson is active in MGA's Cyber Knights student organization and helped a University team place third in a Women in Technology (WiT) competition last year. She is finishing up her bachelor's degree in IT.
Full Name: Frieda Wilson.
Hometown: Lilburn.
Residence: Acworth.
Employment: Employed full-time, part-time student.
Degree Objective: Bachelor of Science in Information Technology with a concentration in cybersecurity.
Class Rank: Senior.
Activities:
Cyber Knights – Online Ambassador
WiT – Member
Cybersecurity competitions such as National Cyber League, NCAE Cybergames, NSA Codebreakers, and MGA Capture the Flag.
Career Goals: "I currently work as a principal support engineer in a project-based capacity and will likely be doing that for the next year. Following that, I'm looking forward to moving into the public sector, which will allow me to give back and continue my learning journey in cybersecurity. While I would be thrilled to be a security analyst, helping to protect the world against cyber threats through security implementation, I'd really like to find a position that allows me to combine my two passions – security and education."
She chose Middle Georgia State University because … "It was a choice between two different schools that were both designated as a National Center of Academic Excellence for Cyber Defense Education, a highly desirable designation when applying to cybersecurity jobs. Ultimately it came down to the ease of transferring credits from my prior institution, Gwinnett Technical School, coupled with a fully online program and the 'personal touch' from the enrollment team at Middle Georgia State University.  I really appreciated the 1:1 conversations with staff that answered questions specific to my non-traditional college background."
The greatest thing she discovered about Middle Georgia State was … "As a remote student at Middle Georgia State University, one of the greatest things I discovered was the University's unwavering commitment to education for online learners. The online platform is incredibly user-friendly, with our classes offering a plethora of resources and tools which facilitate effective virtual learning. Professors are easily accessible through digital communication channels, ensuring that we receive the same level of support as our on-campus counterparts. The Cyber Knights club has offered numerous opportunities to participate in competitions with my fellow Cyber Knights, and has worked to integrate both students who are on campus, and those who are attending MGA remotely.  I've even been able to connect with fellow remote students and form friendships that I am sure will last long after we have graduated."
Her greatest academic experience as a Middle Georgia State student has been … "There are too many to name them individually, but some of my greatest experiences in my academics have come from professors who have been highly involved and open to discussions regarding what's taking place in their classes. I've been involved in IT for a long time and being able to connect the dots and terminology in classes with things I've done both formally and informally throughout my career has been incredibly enlightening. These classes have set me up for success in my future career path."
To her, greatness means … "Greatness, to me, is intrinsically linked to the concept of giving back and paying it forward in the world at large. It's about using your education and life experiences to make a positive impact on other people's lives, whether it be through education, or simply talking about whatever another individual or group may be going through.  In the world of IT, this commitment to giving back through education not only strengthens the IT sector, but it empowers individuals to unlock their potential, setting them up for success in their lives and future careers."
In five years … "In my personal life, I'm currently kicking cancer's backside, and looking forward to that being in my past. While all the hard work will be done next spring and it's a matter of monitoring after that, the five-year mark is when "cancer free" gets declared, assuming there's no recurrence (fingers crossed!). Yes, there WILL be a cruise involved when the journey is finished. I'm also hoping to buy a house within the next couple of years.
"On the educational/professional side, I'm starting my master's degree next semester. That only covers the next year or two for me though!  Once I've managed that, and I've made my move into a formal cybersecurity position in the public sector, I'd love to get more involved in education and maybe take on adjunct positions at the Gwinnett Technical College (they gave me the confidence I needed and a solid foundation to move forward with my formal education), and with MGA to help inspire and support the next generation of information technology professionals."