Alumni Benefits
As a member of the Middle Georgia State family, you have access to several exclusive benefits including:
Career services
Discounts at campus retailers
Network with Knights worldwide
Special offers from the MGA Alumni Association's corporate partners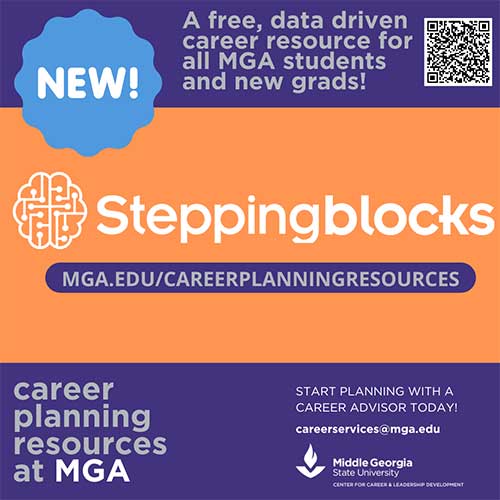 Center for Career & Leadership Development
MGA alumni enjoy access to our experienced career advisors and are encouraged to schedule an appointment to discuss opportunities for advancement. Career Advisors can discuss transitions and graduate programs opportunities. They can also offer job search tips, salary negotiations guidance, resume and cover letter reviews, social media branding advice, and help with other career-related topics. Alumni can explore career options and gain insight into their career-related preference by taking a personality/career inventory test. Contact the MGA Center for Career & Leadership Development to schedule an appointment today!
Exclusive Campus Events
Stay connected, engaged, and enriched no matter how many miles separate you from our Middle Georgia State University campuses, Reconnect with former classmates; explore career, travel, and volunteer opportunities; share your latest news; register for events that will enhance your life. You can learn more about our events here.
MGA Libraries
Enjoy access to our libraries and online services available for all alumni.