Purchase Cap and Gown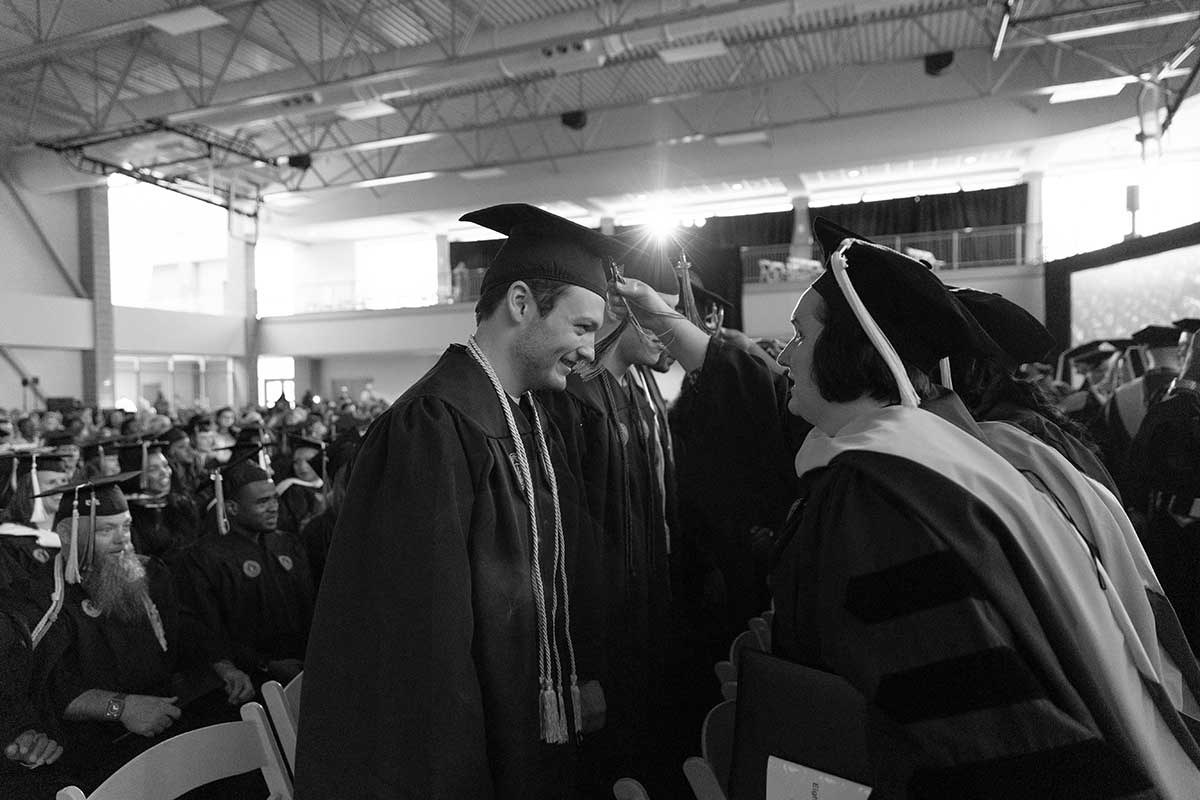 All regalia for graduates can be purchased by shopping in-store on the Macon Campus or by shopping on our Alumni/Graduate Gear website. All sales are final, so please make sure to select the correct gown and accessories depending on if you are an undergrad, or a grad student. A size chart is listed on the website with each gown to help you select the option that will best suit your needs. Links to individual package purchases are below for your convenience.
Undergraduate
For students receiving a certificate, associate, or bachelor's degree
You will only need the Undergraduate package. Select stoles and cords are available for those who wish to have them.
Honors Cords/Stoles/Tassels will be given out by the Registrar's Office at check in on the day of Commencement.
Graduate
For students receiving a master's degree, graduate certificate or doctoral degree
You will need to purchase the appropriate Graduate Cap and Gown package and the Hood and Tassel package.
Honors Cords/Stoles will be given out by the Registrar's Office at check in on the day of Commencement.
Please be sure to order the correct color hood for your particular degree.

MSN – Apricot
MSM – Drab
MSIT – Gold
MAPR – Crimson
MAT – Light Blue
MATPW – White
Alumni Gear
If you or your family would like to purchase additional alumni gear; including diploma frames, t-shirts, hats, and other accessories; please visit the following link: Graduate & Alumni Gifts