Employee Wellness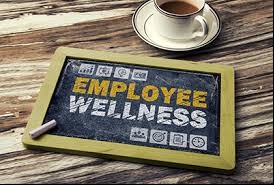 "Nurturing yourself is not selfish – it is essential to your survival and your well-being." ~Renee Peterson Trudeau~
The University System of Georgia (USG) cares about the health and wellness of its employees. In partnership with the USG system-wide wellness initiative, MGA is striving to create a supportive environment that encourages the well-being of our entire campus community. To foster a positive transformation towards leading a healthier lifestyle, the USG has made available various tools, resources, and programs available to help manage wellness. The USG well-being tools, resources, and programs can be found at https://www.usg.edu/well-being/. The website includes extensive information on topics ranging from financial well-being to stress management.
Upcoming Events:
USG Well-being live events - https://www.usg.edu/well-being/events
Onsite Biometric Screening & Flu Shot Event - Schedule your onsite biometric screening and flu shot.  For biometric screenings only, participants must schedule an appointment through the USG Well-being platform.
For flu shots, use the appropriate registration link to schedule an appointment.
All participants should bring their photo and healthcare ID cards to the event.
Please open the attached PDF for each campus for details on how to schedule an appointment and location of the event.
2022 Open Enrollment - Open Enrollment will take place October 25 – November 5, 2021. A virtual benefits fair with live presentations and chat will be offered during the first week of Open Enrollment. Additional information will be forthcoming.
Trending Resources:
USG Well-being - Participation in these events helps an employee earn well-being credits.
USG Employee Assistance Program - The University System of Georgia has partnered with Kepro to provide all employees and their household family members with a comprehensive Employee Assistance Program (EAP). Services are confidential at no cost.
MGA's priority is the health and welfare of all faculty, staff, students, and visitors. To encourage vaccination, the USG is offering an increased Well-being credit to all employees and their eligible spouses who are vaccinated. Effective August 30, 2021, employees and spouses who are enrolled in a USG healthcare plan will have the opportunity to earn $200 well-being credit. Additional information and resources on how to maximize your well-being credit can be found at https://www.usg.edu/well-being/site/article/maximize_your_well_being_credit_by_getting_a_covid_19_vaccine.
Please remember to: