Peer Mentorship Program
The Peer Mentorship Program is an initiative to promote retention within the Early Childhood Special Education major, offer support to potential teacher candidates, and provide preemptive training for teacher candidates set to embark on careers in education. In this program, junior and senior level students who have been accepted into the Teacher Preparation Program will offer guidance and support to freshmen and sophomore education majors who plan to apply to the program. Mentors must be nominated by faculty and staff members at Middle Georgia State University and will go through an interview and training process before their service. Mentors will be able add their service to future résumés, network, and engage with fellow students in a school that spans five campuses.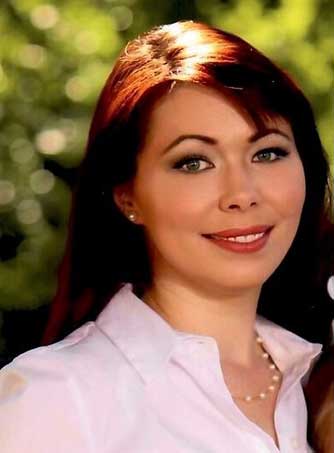 Sonja Rivers
Sonja Rivers is the coordinator for the Peer Mentorship program and advisor for the Department of Teacher Education and Social Work. Realizing that advisees needed additional support to enter the competitive Teacher Preparation Program, she launched this initiative to connect freshmen and sophomore education majors to junior and senior Teacher Candidates who can offer firsthand support and guidance. Sonja is excited to work with the Peer Mentors to better prepare students for their upper level course work and eventually their careers as educators. As an advisor, she encourages advisees take stock of their own academic careers and guides them in creating individual plans for success. She is constantly inspired by the drive and determination shown by our working students—particularly our paraprofessionals-- in pursuing their goals. Her philosophy for school is reflected in the quote by Henry Ford: "Whether you think you can or you can't, you're right." Sonja graduated from Middle Georgia with a degree in English in 2013 as a non-traditional student. She is currently pursuing a Master of Arts in Professional and Technical Writing. She enjoys spending time with her daughter, reading, gardening, traveling, practicing yoga and decorating. Sonja assists -students on multiple campuses in addition to fully online students. To learn more about the Peer Mentorship program or for assistance with advising, please contact , 478.934.5207.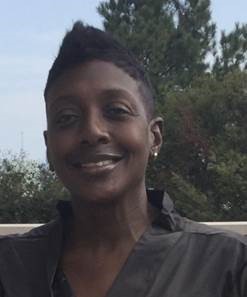 Kristal Matthews
Kristal Matthews is a non-traditional senior Teacher Candidate in the Early Childhood Special Education Program. After beginning college in Michigan for a degree in Psychology, she left school to raise her twins in Georgia as a single parent with the support of her grandmother. After her twins graduated from UGA, she decided to finish what she started. Her love of children inspired her to pursue a career in teaching. She is currently a Pre-K paraprofessional at CB Watson Primary School in Warner Robins, Georgia. She enjoys spending time with her children and playing all kinds of board games. Kristal is a Christian and a Sunday school teacher at Southside Baptist Church. Her philosophy is "Words are very powerful, and you don't want to speak anything into existence that you don't want to happen." No matter the situation, Kristal tries to stay positive in all aspects of life. Freshman and sophomore education majors are welcome to reach out to her at for support and guidance.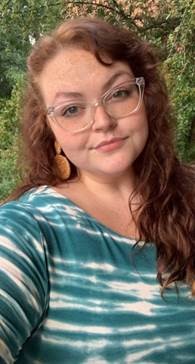 Myah Anderson
Myah Anderson was born and raised in Middle Georgia. She is currently a junior in the Early Childhood Special Education program. Myah experienced some of her most challenging and fulfilling moments while tutoring elementary students where she discovered her passions for teaching. Listening and learning from the experience of others allowed her to grow in many ways. Myah hopes to provide that support for others around her. Myah enjoys artistic activities such as painting and DIY-ing. She spends her time creating personal writings and also loves the fellowship of her friends and family. Freshman and sophomore education majors are welcome to reach out to her at for support and guidance.